| Coaching & Activities | Competitions | Past Achievements | Badges & Awards | Safety |
Welcome to the LEI Junior's page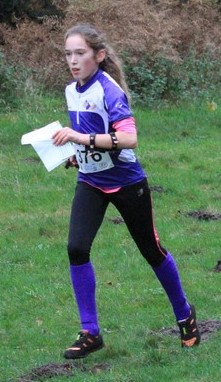 This page is for both new and experienced juniors. It keeps you in touch with opportunities for juniors, recent successes and links to loads of practical information and tips.
If you've got questions, then don't worry – any orienteer (junior or adult) will be happy to help you at an event. Alternatively, you can always get in touch with the LEI lead coach or spot Libby Barber, the LEI Junior Captain, at an event.
If there is anything you would like to see on this page or would like to contribute yourself, let Libby know, or contact the web content manager via the online form.
Hope to see you at an event soon!
---
Junior Coaching/Activities
We are hoping to re-start activities after the Covid crisis is over, including:
Activities to help juniors learn and practice orienteering skills
An opportunity to get to know other junior orienteers
Club Nights
Junior Club Nights are not currently running but we hope to revise them when Covid-19 restrictions are over and lead coaches can be recruited. The regular Club Nights usually on Tuesday evenings are open to members of all ages.
Club Coaching Activities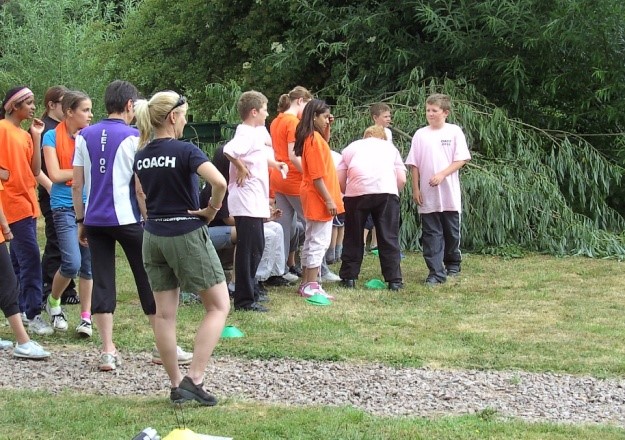 These are aimed at adults and juniors who regularly run Light Green or Green courses. They often take place at British Orienteering Club Coaching days. If you are under 14 a parent or guardian will have to stay with you.
East Midlands Junior Orienteering Squad
Are you successfully completing the Light Green course?
The next step is the Regional Squad. This is open to the whole of the East Midlands. Membership is by invitation. You'll need to be doing a Light Green or equivalent course regularly to join. The EMJOS organise training sessions, including weekends away all over the country so you can practice orienteering in different exciting types of terrain, giving you the chance to develop more advanced technique skills. The atmosphere is very friendly, and you meet lots of new people who you can get on with remarkably well.
The highlight of the year for the squad is the annual Inter-Regional competition for which a team is chosen (and you get to wear the EMJOS O top!).
---
Competitions
There are courses suitable for juniors at all regular local club events as well as at regional and national events. Starting with White which is the easiest course, you can progress via Yellow, Orange and Light Green to the most difficult courses Green, Blue and Brown.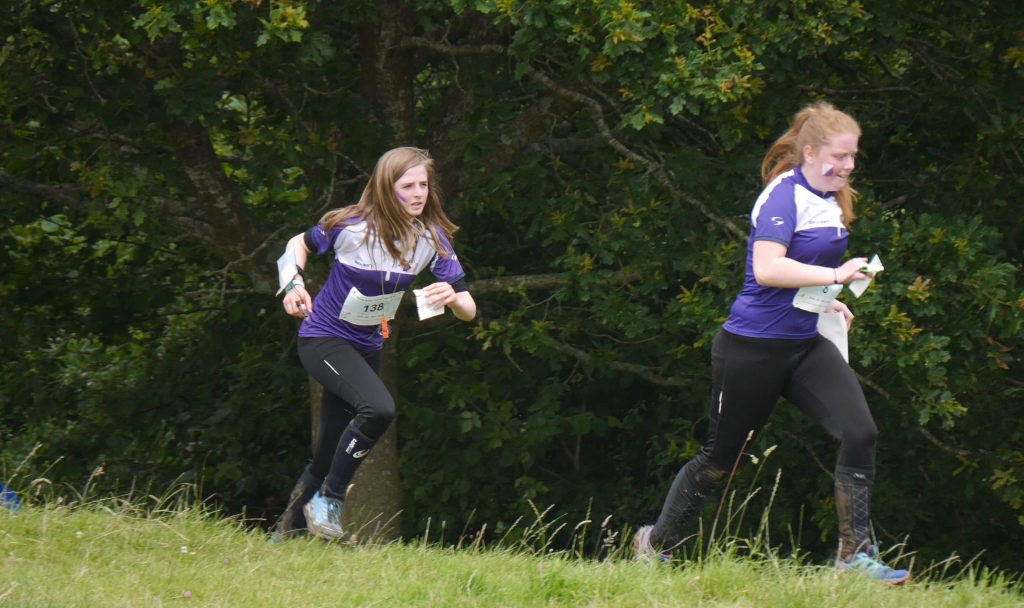 Team Events
There are several annual team events which juniors compete in, including:
| | |
| --- | --- |
| Peter Palmer Relay | for juniors with the first two legs being at night, normally in early September. Teams compete for the Peter Palmer Trophy and, for younger teams, the Joan George Trophy. The club's best result was winning the Joan George Trophy in 2014 and 2015. Also third place in the 2015 Open competition. |
| Yvette Baker Trophy | Yvette Baker Shield for juniors with 5 competitors to count. LEI juniors numbers mean we are one of the larger of the small clubs and in 2022 we will compete in the YBS for the first time. |
| CompassSport Cup | CompassSport Trophy for adults and juniors with best 13 positions to count. LEI is now one of the largest of the small clubs and in 2022 will compete in the CST for the first time. |
| British Schools Orienteering Championships | For school-based teams, the annual BSOC provides a good level of competition for junior orienteers with a wide range of abilities in school years 5 – 13. Usually held in November. Competitors at this event may be selected for the World Schools Championships   |
Yvette Baker Trophy
LEI are aiming to continue our eight-year run of success of winning the Regional Heat of the Yvette Baker Trophy. For this to happen, we need a real team effort and as many juniors as possible to compete for LEI team. This year's East Midlands Regional Heat is on 3rd April at Burbage Common. The Final will also be in an LEI area in July.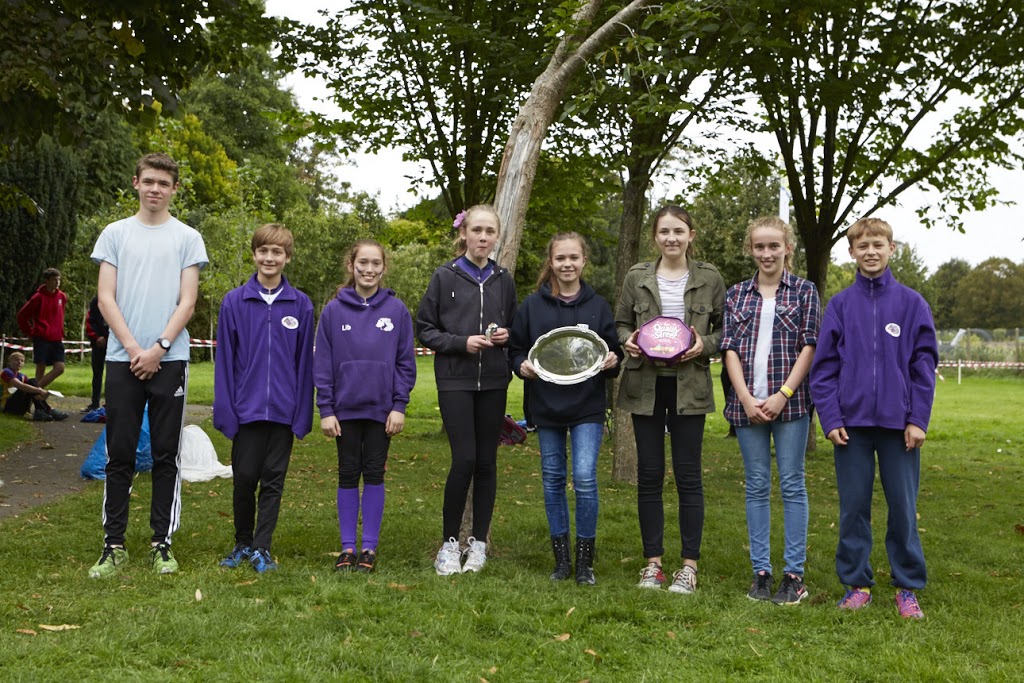 If you wish to be part of the LEI team, please contact David Cladingboel, the Club Captain, or Libby Barber, the Junior Captain.
Rules : Yvette Baker Trophy Rules 2019
---
Past Achievements by LEI Juniors
We are very proud of the achievements of LEI juniors at Regional and National level in teams and individual events. Some LEI juniors have also competed as part of the British International team.
Leicestershire schools have also sent teams to national and international competitions.
See the Past Achievements web page for details of these.
---
Individual Badges and Awards
British Orienteering provides schemes to award progress as you compete and achieve more.
More details of these are on the Awards and Badges web page.
Duke of Edinburgh's Award Scheme
Orienteering can also feature in activities that contribute to the DoE Award. More information can be found on the following link: http://www.dofe.org
Initial interest or general enquiries should first be addressed to the club contact
---
Safety
The LEI Safeguarding Policy must be adhered to by all club members and officials.
The club will need a 'Parental Consent and Medical Information Form' completed for each junior. Please let us know if any information (for example a medical condition) changes during the year.
---