There are three annual Team Events with Junior participation
| | |
| --- | --- |
| Peter Palmer Relay | for juniors with the first two legs being at night, normally in early September. Teams compete for the Peter Palmer Trophy and for young teams the Joan George Trophy. The club's best result is winning the Joan George Trophy in 2014 and 2015. Also third place in the 2015 Open competition. |
| Yvette Baker Trophy | for juniors with 9 competitors to count. Regional Heats held in Late Spring early summer and Final in July. |
| CompassSport Cup | for adults and juniors with best 25 competitors to count. Regional Heats held in the Spring and final in the Autumn |
---
Yvette Baker Trophy
LEI are aiming to continue our eight year run of success of winning the Regional Heat of the Yvette Baker Trophy. For this to happen, we need a real team effort and as many juniors as possible to compete for LEI team. The East Midlands Regional Heat at The Outwoods is on Sunday 29th March 2020 (look at our Fixtures for details).
If you wish to be part of the LEI team please enter via the link or speak to your Club Night Co-ordinator or the Club Captain.
Rules
Yvette Baker Trophy Rules 2019

Final Results
Year
Month
Venue
Club
Result
Comment
2019
July
Sandringham
EAOA
7th
2018
July
Arrow Valley
HOC
5th
2017
July
Druridge Bay
NATO
3rd
Our 10th counter one place better than DEE
2016
July
Wormley Woods
HH
7th
2015
July
Nottingham University
NOC
5th
2014
July
Sussex
SOC
4th
1 point behind 3rd
2013
July
Belton, Lincs
LOG
5th
2012
Dec
Collingbrooke Woods
SARUM
4th
2017 Results
We had a superb day but as it was so close we only knew we were third team a few days later!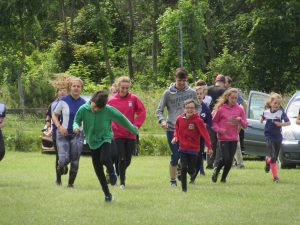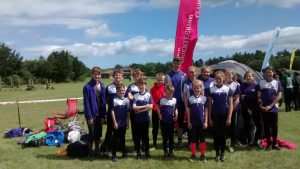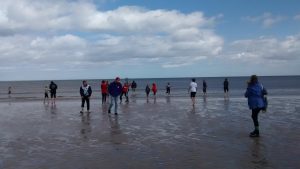 2014 Results
After a hard fought competition, LEI Junior's were narrowly beaten into 4th place in the Yvette Baker Trophy Final with 863 points. 1 point behind the 3rd place team.
Yvette Baker Trophy Results
https://www.britishorienteering.org.uk/index.php?pg=results&eday=64401
Photo's and Video's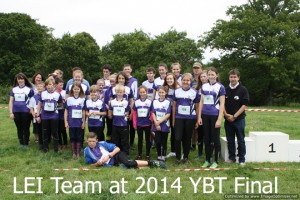 Andrew Lines
https://www.youtube.com/watch?v=1kaZmg_-e7w
Rob Lines
https://picasaweb.google.com/112685755530413453942/YBTFinal2014CapiteWoodSussex
Derek Herd
https://www.flickr.com/photos/77809784@N08/sets/72157645496339436/?fb_action_ids=583868281731447&fb_action_types=flickr_photos%3Aadd&fb_ref=w&fb_source=aggregation&fb_aggregation_id=288381481237582
LEIOC Gallery
http://www.leioc.org.uk/gallery-2/nggallery/leioc/2014-ybt-final
Roger Phillips
Club Captain
---
Peter Palmer Relays
2019
The relays will be in Kent in September.
2018
The event at Sheffield was our first with a mis-punch on the night leg. However the team still performed creditably. See the East Midlands Junior video of the event. EMJOS website
2017
A further event at Sutton Coldfield. Pictures can be found from the following link: Peter Palmer Relays 2017
2016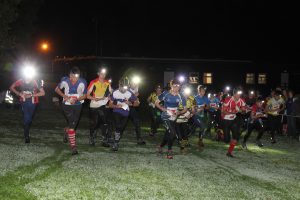 The races were hosted by ourselves at Groby Community College. We did not quite achieve the successes we had in previous year's being pipped for the trophies. We were second overall.
2015
LEI Juniors once again put in strong performances at the Peter Palmer Junior Team Relays. After a long journey south to Lancing Rings our juniors started racing at 5am. After over three hours running the first LEI team to finish came in third place just four seconds behind second place.
Meanwhile our younger team came in a few minutes later in 5th overall but was the first younger team to finish so LEI retained the Joan George trophy. These are LEI's best ever results in this competition. Full results are available at http://www.southdowns-orienteers.org.uk/results-archive/2015/2015-09-13-PPRelay/index.html and pictures are at https://picasaweb.google.com/112685755530413453942/PPR2015WillHeap
2014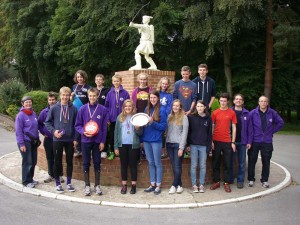 Congratulations to the LEI juniors who won the Joan George Trophy (the competition for younger teams) at the Peter Palmer Relays this weekend. Team kaLEIdoscope was also placed third overall. Our other team (LEIsurely juniors) came ninth out of 20 teams.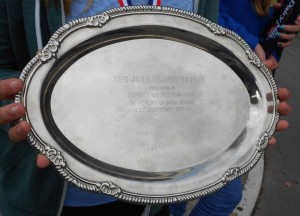 We had 14 juniors from M/W12 to M/W18 running with the competition starting at 4:30am. This meant that the first 3 legs of the 6 leg relay were run in the dark.
All team members did really well and we won some individual prizes as well with Nick Wilson fastest boy on leg 3 and Hannah Cox fastest girl on leg 6.
Click on photo's to enlarge.