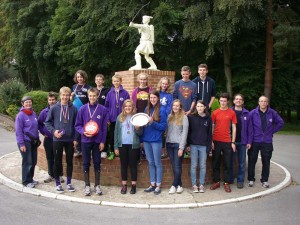 Congratulations to the LEI juniors who won the Joan George Trophy (the competition for younger teams) at the Peter Palmer Relays this weekend. Team kaLEIdoscope was also placed third overall. Our other team (LEIsurely juniors) came ninth out of 20 teams.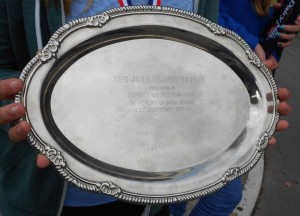 We had 14 juniors from M/W12 to M/W18 running with the competition starting at 4:30am. This meant that the first 3 legs of the 6 leg relay were run in the dark.
All team members did really well and we won some individual prizes as well with Nick Wilson fastest boy on leg 3 and Hannah Cox fastest girl on leg 6.
Click on photo's to enlarge.