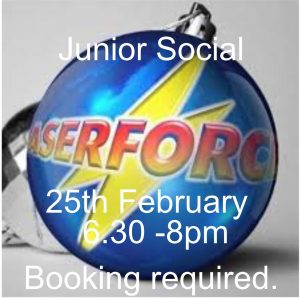 I have made a provisional booking with Laserforce for our junior social on Monday 25th February. It'll be a 6.30 pm start and an 8 pm finish approximately. Please get there 15 minutes early, if possible! (This will be instead of the Monday session at South Charnwood.)
Laserforce – Devonshire Road, Leics, LE4 0BF(opposite B&Q).
You need to register here for a place (for each person playing): https://goo.gl/forms/byh5orJL4P3thunE2
We need 18 bookings so please book today.
Birthe